Comments? Questions?
Email us at info@explorersedge.ca
3-1 Taylor Road
Bracebridge, ON P1L 1S6
(705) 646.0490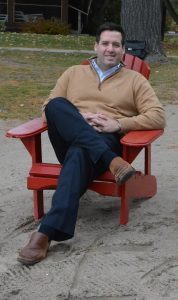 James Murphy, Executive Director
Email: james@explorersedge.ca  Tel:(705) 646.0490
After completing a college diploma in Hotel and Resort Management, James went on to complete an undergraduate degree at the University of New Brunswick with a Bachelor of Applied Management in Hospitality & Tourism in 2004.  In 2008 James received his Master of Arts, Recreation and Leisure Studies, Tourism Planning and Policy degree from the University of Waterloo.  Post-graduation, James served as the general manager of SAVOUR Muskoka, a culinary tourism initiative aimed at bridging the gap between supplier and restaurant chef while at the same time creating a culinary identity for the region of Muskoka and Parry Sound.  During this time he was involved in tourism initiatives on a district level and provincial level as a board member with Muskoka Tourism, Ontario Culinary Tourism Association (OCTA) and the Muskoka Lakes Chamber of Commerce.  James has also worked on projects with the Canadian Tourism Commission, Canadian Relais & Chateaux Association and Statistics Canada.  He speaks regularly on topics of supply chain management in culinary tourism and has research published in the International Journal of Hospitality Management.
Kate Monk, Director of Communications
Email: kate@explorersedge.ca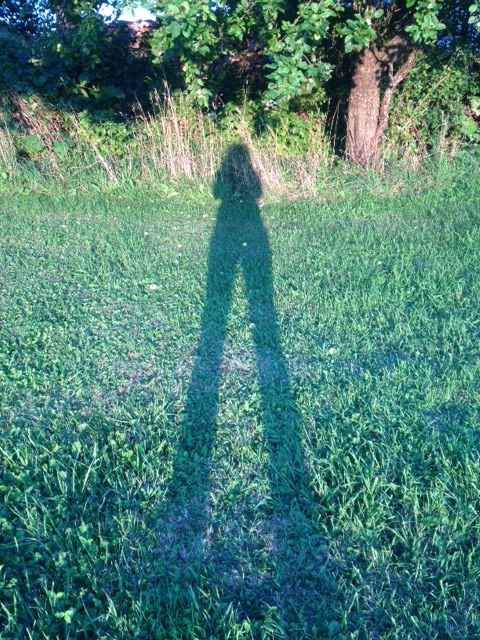 Kate Monk holds a Bachelor of Arts (Hons) from the University of Toronto, where she majored in English literature at Victoria College.
She also earned post-graduate certificates in public relations and media copywriting from Humber College in Etobicoke, Ontario.  Kate has a broad range of marketing communications experience, including product management, strategy, web and social media development, and multimedia copywriting.  She has worked in various industries, including publishing, advertising, tourism, arts and the not-for-profit sectors. Her articles have been published in Marketing Magazine, Business Sense Magazine, Chatelaine, Muskoka Magazine and What's Up Muskoka.
Born and raised within the borders of Explorers' Edge, she spent 17 years working in Toronto, returning home to Muskoka in 2004. She is currently enrolled at George Washington University, studying Sustainable Tourism Development.
Erin Smit, Tourism Administrator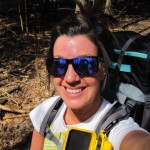 Email: erin@explorersedge.ca Phone: (705) 646.0490
Erin holds a BA in Sociology from Laurentian University and a diploma in Hotel & Resort Operations from Georgian College in Barrie.  She joined Explorers' Edge under a one-year FedNor contract and then joined the team permanently as our Tourism Administrator. She's the friendly voice you hear when you call the office, and the calm, competent administrator who keeps the office moving along. Originally from Waterdown, Ontario, she is now settled in Bracebridge, where she enjoys camping, crafting, Pinterest, her crazy dogs and exploring the region's gorgeous lakes and rivers.
Tyler Francis, Tourism Operator Relations
Email: tyler@explorersedge.ca   Phone: (705) 646.0490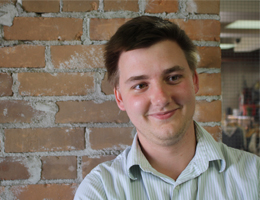 Tyler graduated from Wilfrid Laurier University with a degree in environmental science, where he also studied eco-tourism. He has extensive customer service experience in the tourism industry, including the eight seasons he spent in the pro shop at Taboo Resort, Golf & Spa. He previously worked in helping to build membership and outreach for the Muskoka Heritage Foundation (now the Muskoka Conservancy). Tyler enjoys golf, fishing and hanging out visiting his family at their home on beautiful Kahshe Lake south of Gravenhurst.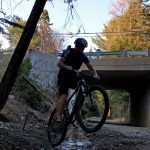 Bill Farnsworth, Communications Coordinator
Email: bill@explorersedge.ca
Bill Farnsworth is a freelance writer who has lived in Muskoka for more than 30 years. Currently completing a 4-year Bachelor of Business specializing in marketing at Nipissing University, Bill has always had a love of two things – writing and outdoor adventure. Bill has written for several local publications, and was a guest blogger at Explorers' Edge before accepting a contract as our Communications Coordinator. With a background in cross country running and mountain bike racing, Bill likes to plan adventures that stretch his abilities and endurance. When not writing, Bill can be found cycling, running, paddling and trying to keep up with his two intrepid boys.
Jackie Leung, Chair of the Board
Email: jackie@ferngleninn.on.ca
In 2005 Jackie left a career in advertising and print production in Toronto to move with her husband Jim to the Almaguin Highlands, where they purchased their unique Bed & Breakfast just north of Huntsville, Fern Glen Inn. Since then they've built a thriving business, welcoming guests from every continent and sharing their enthusiasm for this region with everyone who stays.
Jackie became involved with RTO12 because she believes that a cohesive, collaborative approach to regional tourism will make a significant, positive impact on tourism businesses and the communities in which they operate, now and well into the future.
Prior to becoming Chair of the RTO12 Board of Directors, Jackie served as the Chair of the Marketing Committee, overseeing the development of the successful social media and branded content strategies.
When asked what she is most proud of regarding the work of RTO12, she responds: "It's the entire team, comprised of staff as well as board and committee members, who consistently bring their talents, passion, dedication and multi-faceted viewpoints to the table to ensure Explorers' Edge is having a tangible, positive impact on tourism across the region."
In addition to volunteering with Explorers' Edge, Jackie teaches a 10-week course in Entrepreneurial Skills Training specifically for women in the Almaguin Highlands, which she has been doing two times a year since 2008.
To reach Jackie Leung with any questions or concerns, email jackie@ferngleninn.on.ca.