Explorers' Edge is pleased to announce our AGM Guest Speaker:
Steve Irvine Senior Business Leader at Facebook Canada
Click Here to register for the May 22, 2012 Annual General Meeting.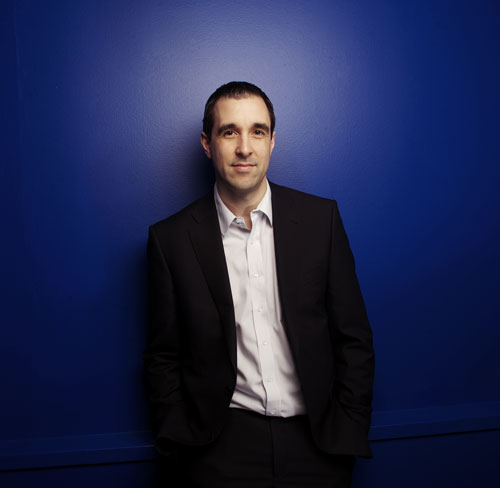 As Senior Business Leader at Facebook Canada, Steve Irvine manages a team focused on building trusted advisory relationships with C-level decision makers at some of the largest brands and agencies in Canada. Steve is a seasoned executive and successful entrepreneur with a track record of success in the digital and social media marketing industry.
Prior to joining Facebook, Steve was the co-founder and CEO of 80/20 Solutions. An innovative web-based marketing software company that helped industry-leading brands and agencies build more profitable and loyal consumer relationships through multi-channel 1:1 marketing automation, dynamic campaign management and real-time performance measurement.
Steve is a former senior strategic advisor on technology, new media and social marketing to the managing director of IMG, the world's largest entertainment, sports and Media Company. Prior to IMG, Steve was the CEO of Motion Media Interactive, where he worked with large strategic accounts such as Microsoft, Sprint and Sun Media to drive innovative new digital revenue streams for traditional media companies.
Steve started his career in the financial sector as a technology analyst and was one of the early champions of the cloud computing model. He is an academic, all-Canadian graduate, from York University in Toronto.
Steve Irvine will be the Guest Speaker at the Explorers' Edge AGM on Tuesday May 22, 2012 at the Hidden Valley Resort Muskoka from 9:30am to 11:30am.
NOTICE: NO VIDEO FILMING WILL BE PERMITTED AT THIS EVENT.
NOTE: Mr. Irvine will not be taking requests for interviews.
Hidden Valley Resort Muskoka. 1755 Valley Road, Huntsville 9.30am – 11.30am Click Here to register for the May 22, 2012 Annual General Meeting.