The Board of Directors for RTO12 invites you to join them for the Explorers' Edge 2016 Annual General Meeting and year-end presentation by Executive Director James Murphy.
Wednesday, June 22
Doors open at 9.00am • 9:30am – 12:00pm
Hidden Valley Resort • Huntsville, Ontario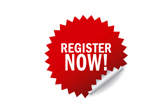 12.30 pm – 2.00 pm BREAK OUT SESSIONS AND WORKING LUNCH (see below)
---

GUEST SPEAKERS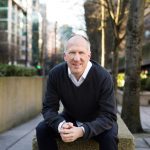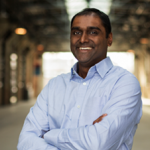 Greg Klassen, Principle – Twenty31 and former Senior Vice President of Marketing at Destination Canada
Oliver Martin Principle – Twenty31
Greg & Oliver will be speaking on:

"Embracing Disruption: A Blueprint for the Future of Tourism"
In the next fifteen years, international travel will double from one billion to two billion travellers. That growth, while impressive, will not be equally distributed around the world. There will be winners and there will be losers. Winners will be the leaders of destinations and operators that not only invest in tourism, but seek to better understand the key motivators that will drive travellers of the future. The good news is that the marketing channels and media needed to reach travellers have been disrupted, levelling the playing field for even the smallest of operators and destinations. Those who embrace social media, big data and content, and those who profoundly understand the travellers of the future will be rewarded with a disproportionate share of tourism revenue growth.
---
BREAK OUT SESSIONS & WORKING LUNCH: 12.30 PM – 2.00 Pm
($10.00 per person charge)

Choose from 1 of 2 breakout sessions. Lunch will be provided for participants who register:
Session 1
The Tourism Excellence North Program
Presented by TEN Coordinator Karen Peacock
To sign up for Break Out Session 1, click here.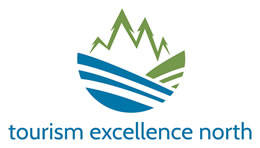 Learn about this collaborative program from multiple tourism stakeholder partners that is designed to help you improve the quality of your offer, enhance the visitor experience, and contribute to a healthy bottom line. This suite of self-assessment tools, group learning and personalized coaching opportunities is customized for use by tourism operators, communities and destinations across Northern Ontario. For more information on the program and the partners, visit www.tourismexcellencenorth.com.
 Session 2
"What The Heck Is Content Marketing?"
Presented by Kate Monk, Director of Communications for RTO12, and Peter Coish, owner of Kuration and Director of Marketing for RTO12.

To sign up for Break Out Session 2, click here.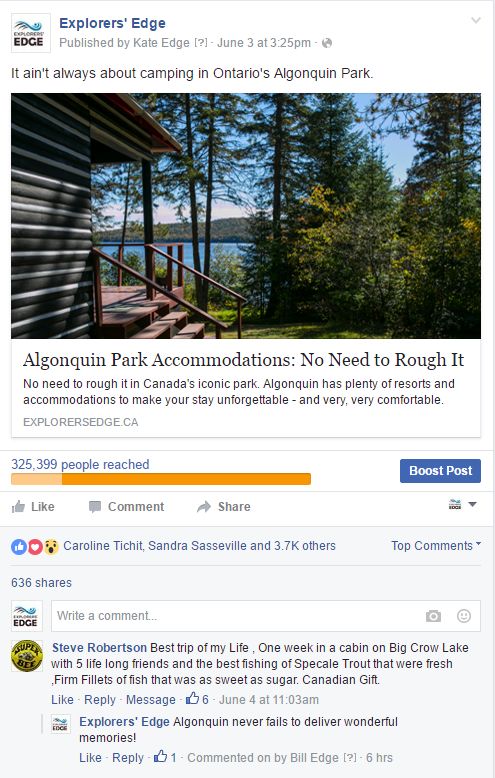 There's no doubt that every business, from big corporations to mom-and-pop-shops, needs to get into the content marketing game in order to be successful in promoting your business to the social, mobile world. But what exactly is content marketing? Simply put – it's the new advertising.
Kate Monk will share her observations of how advertising has changed over the years and how Explorers' Edge became one of the most successful content marketers in the Canadian travel industry. Peter Coish will tell us where we go from here.
To attend the AGM and Year-End Presentation RSVP to info@explorersedge.ca or click here.
---