Comments? Questions?
Email us at [email protected]
3-1 Taylor Road
Bracebridge, ON P1L 1S6
(705) 646.0490
James Murphy, Executive Director
Email: [email protected]
Twitter: @rto12news
Tel:(705) 646.0490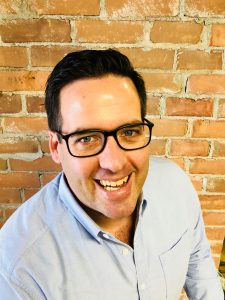 After completing a college diploma in Hotel and Resort Management, James went on to complete an undergraduate degree at the University of New Brunswick with a Bachelor of Applied Management in Hospitality & Tourism in 2004.  In 2008 James received his Master of Arts, Recreation and Leisure Studies, Tourism Planning and Policy degree from the University of Waterloo.  Post-graduation, James served as the general manager of SAVOUR Muskoka, a culinary tourism initiative aimed at bridging the gap between supplier and restaurant chef while at the same time creating a culinary identity for the region of Muskoka and Parry Sound.  During this time he was involved in tourism initiatives on a district level and provincial level as a board member with Muskoka Tourism, Ontario Culinary Tourism Association (OCTA) and the Muskoka Lakes Chamber of Commerce.  James has also worked on projects with the Canadian Tourism Commission, Canadian Relais & Chateaux Association and Statistics Canada.  He speaks regularly on topics of supply chain management in culinary tourism and has research published in the International Journal of Hospitality Management.
Kate Monk, Senior Director, Regenerative Tourism Development & Communications
Email: [email protected]
Twitter: @RTO12Kate
Tel:(705) 646.0490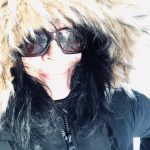 Kate Monk holds a Bachelor of Arts (Hons) from the University of Toronto, where she majored in English literature at Victoria College.
She also earned post-graduate certificates in public relations and media copywriting from Humber College in Etobicoke, Ontario.  Kate has a broad range of marketing communications experience, including product management, strategy, web and social media development, and multimedia copywriting.  She has worked in various industries, including publishing, advertising, tourism, arts and the not-for-profit sectors. Her articles have been published in Marketing Magazine, Business Sense Magazine, Chatelaine, Muskoka Magazine and What's Up Muskoka.
Born and raised within the borders of Explorers' Edge, she spent 17 years working in Toronto, returning home to Muskoka in 2004.
Erin Smit, Administration Manager
Email: [email protected]
Phone: (705) 646.0490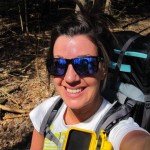 Erin holds a BA in Sociology from Laurentian University and a diploma in Hotel & Resort Operations from Georgian College in Barrie. She joined Explorers' Edge under a one-year FedNor contract and then joined the team permanently as our Tourism Administrator. Originally from Waterdown, Ontario, she is now settled in Bracebridge with her husband and twin girls.
Michael Simonett, Chair of the Board
Director of Rooms & Revenue, ClubLink Resorts
Email: [email protected]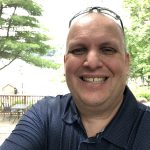 Michael Simonett has a passion for tourism. Spending his entire life in the region – either seasonally as child at camp and for the past 35 years full time – he has a unique view of the possibilities for the area. His love of people and the relationships with both colleagues, guests, members and competitors drive him to improve their local tourism experience. Michael is a passionate basketball coach and official and loves the relationships with all participants in the game. He loves trying new things and ideas in growing the business at ClubLink Resorts and has been pleased to use that experience with Explorers' Edge to further tourism in the region to the benefit of all stakeholders.
Michael became involved with RTO12 because he believes that creating opportunities through process and strategy will result in a significant, positive impact on tourism businesses and the communities in which they operate, now and well into the future.